When planning for her wedding, each bride has a must-have list. This list may have a killer band, a yummy donut wall, or a coffee bar that will keep their guests dancing all night long. Sadly, sometimes because of a budget, all of the desired items don't make the list. The same goes for photo booths. As much as we want our guest to dress up in funky hats, put some gnarly glasses on and strike a pose, it's not always feasible.
But don't worry, we have a solution: a Selfie Station! We all know people love to take selfies, including myself on occasion.  You can kill two birds with one stone by turning a comfy lounge area into a selfie station.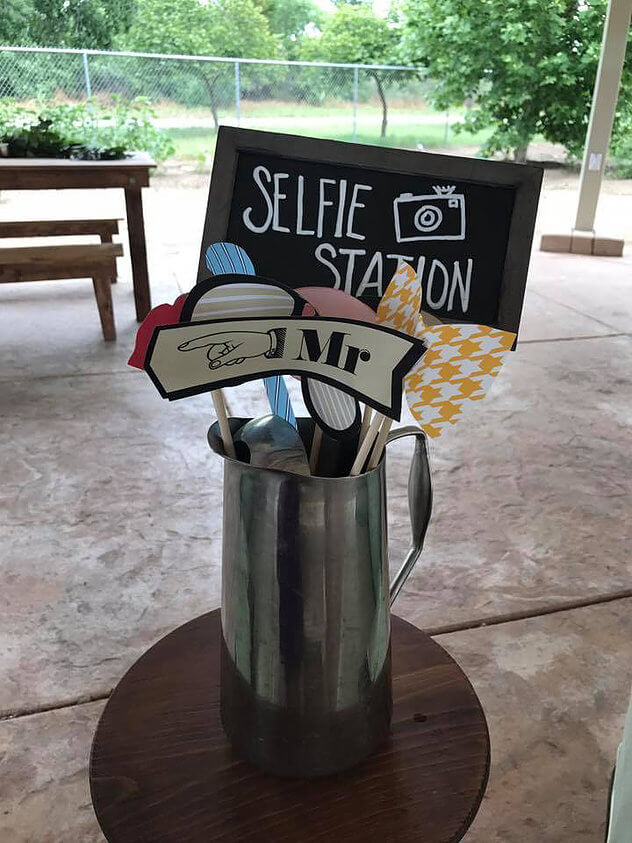 You can pick out an awesome couch, like our lovely "Evelyn". Match it with the Double Mint Twins accent chairs that give a pop of color. Add a coffee table, side table, or even a rug, basically whatever your heart desires. 
All is Vanity
Then pick up some selfie sticks; I found some at the Dollar Tree store.  Raid your local party store or the convenient Dollar Tree (sorry, I'm not ashamed to say I love that store!). Grab some props — hats, glasses, boas, costume jewelry, the sky's the limit!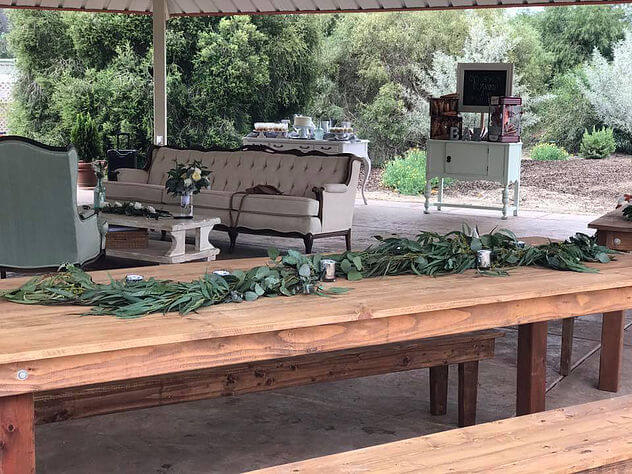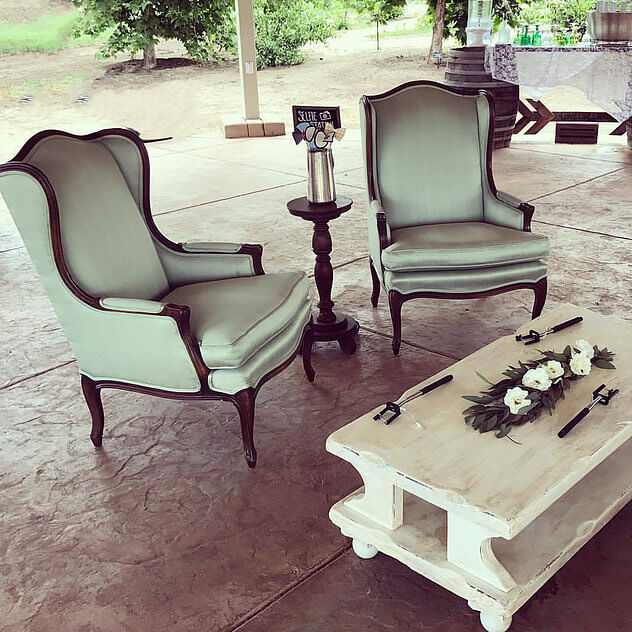 The best part is, your guests can tag the photos with your favorite hash tag, so you can go back and see all the fun that took place. At the end of the day your guests will have had a lot of fun. And you will be able to save those memories while staying well within your budget.
Venue: Clovis Botanical Gardens
Event Coordinator: Central Valley Pop-Up Weddings