Sammy and Jace started with a summer love.  Sammy shared a sweet memory of Jace bringing her delicious peaches that summer. It was memory she held on to and decided it was only fitting to incorporate them in their Clovis CA backyard wedding.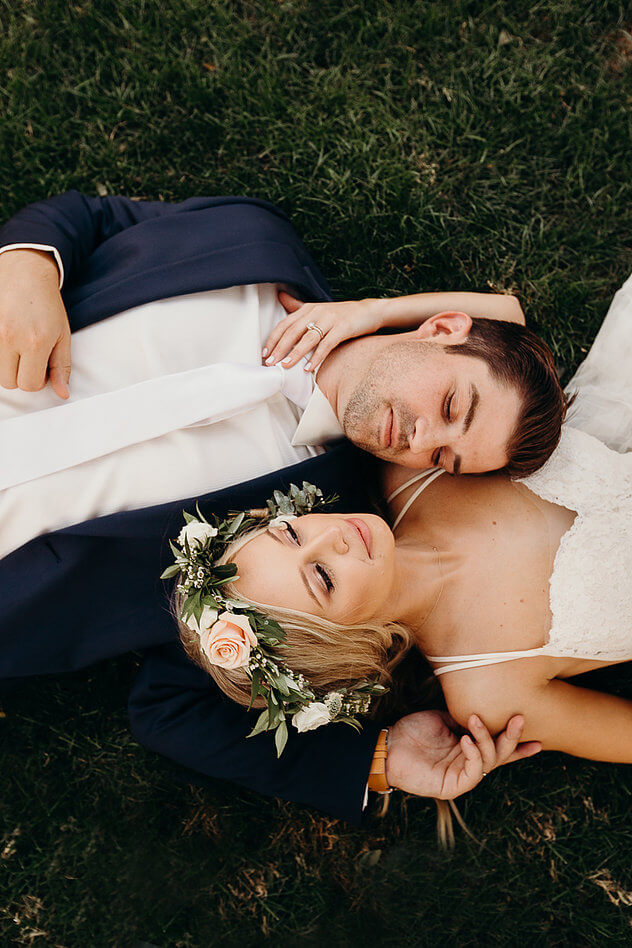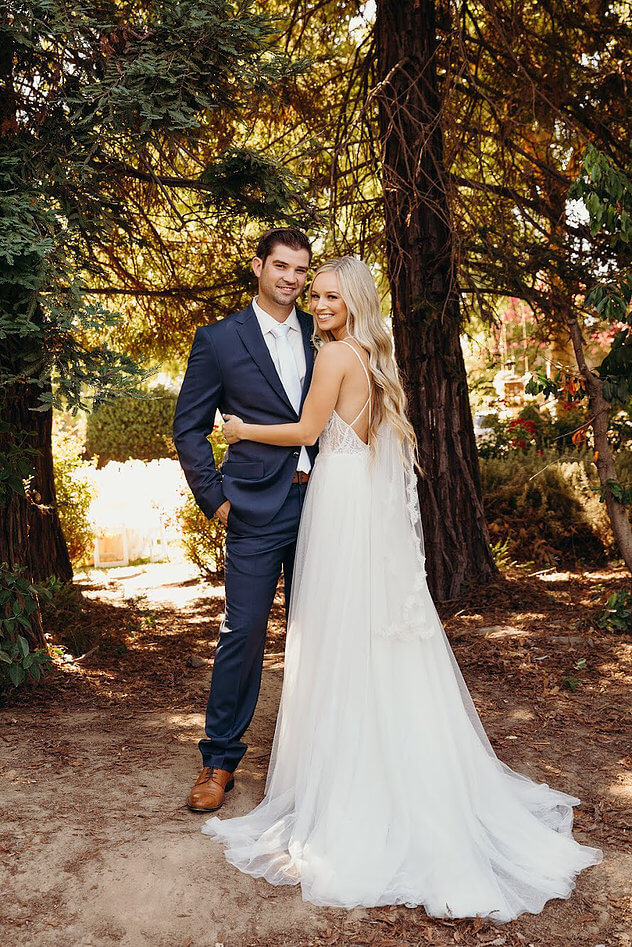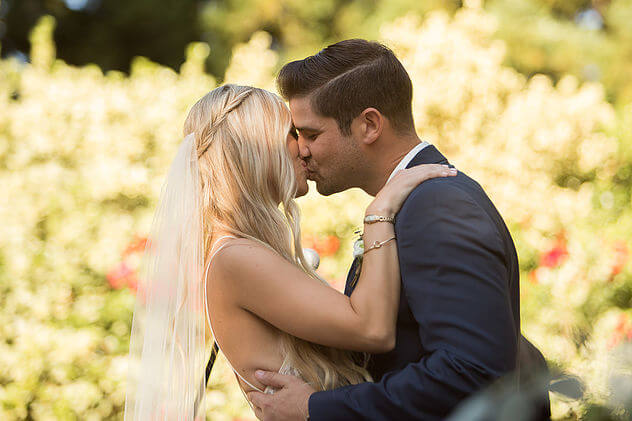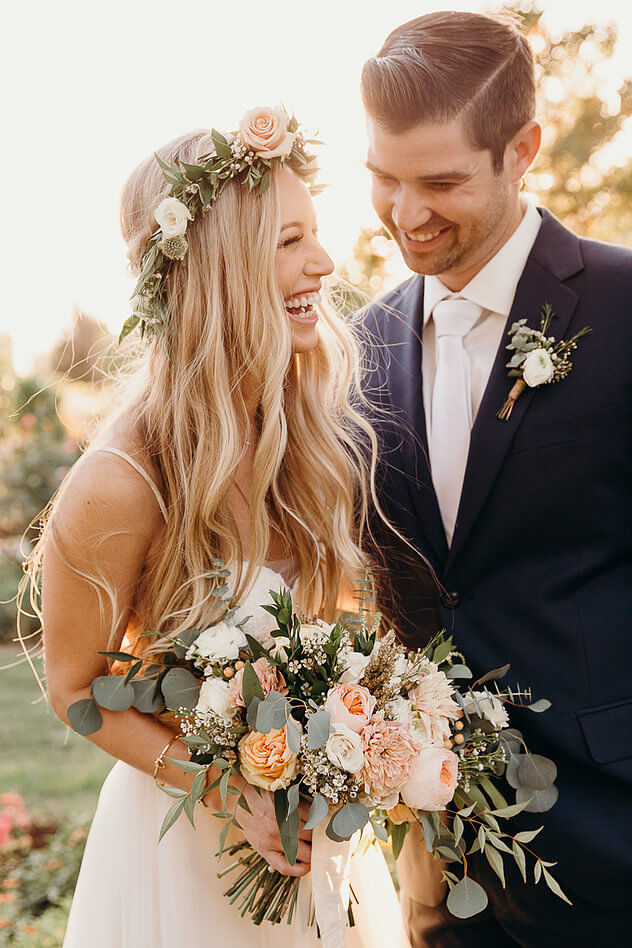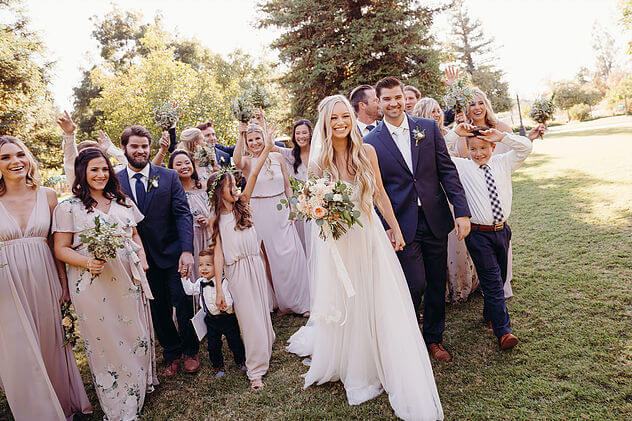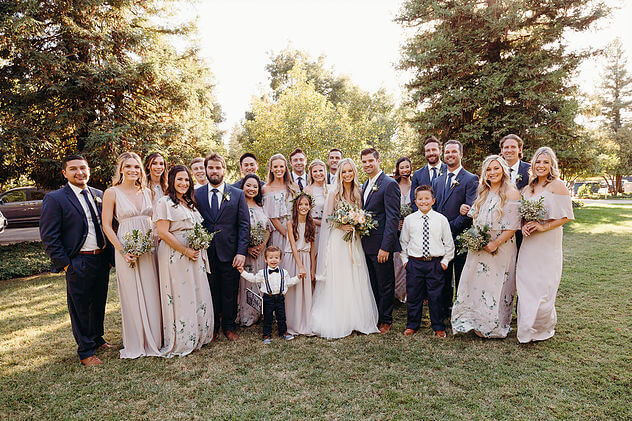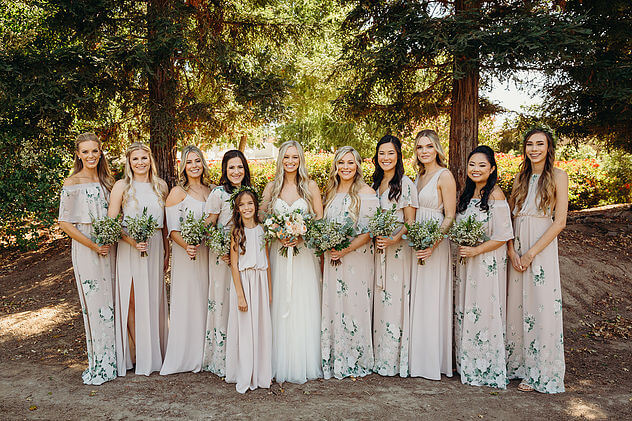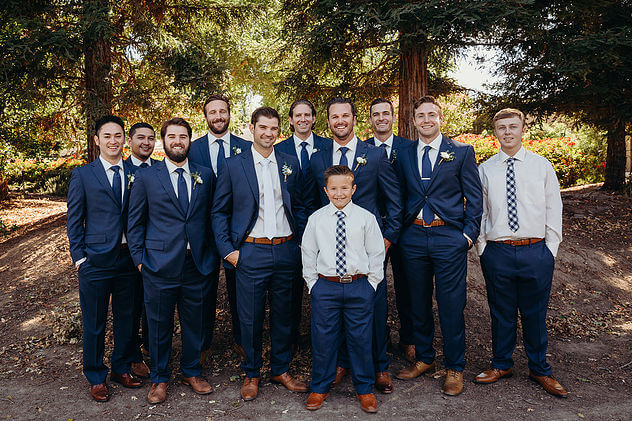 The wedding took place in the backyard of Sammy's father's home in Clovis, CA and it was absolutely breath taking.  He custom built a bridge just for her, bringing more intimacy to their ceremony.  Who doesn't want to get married on a bridge so romantic?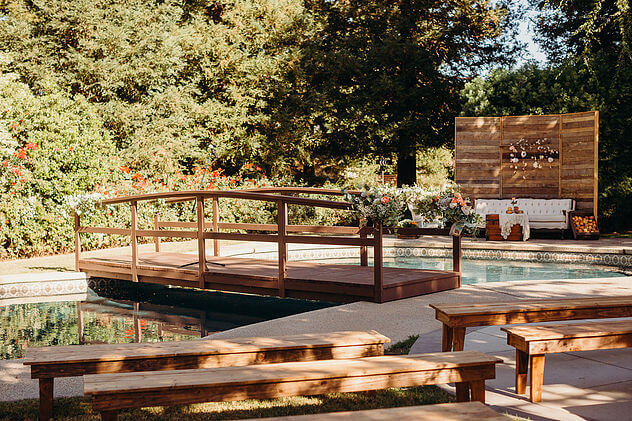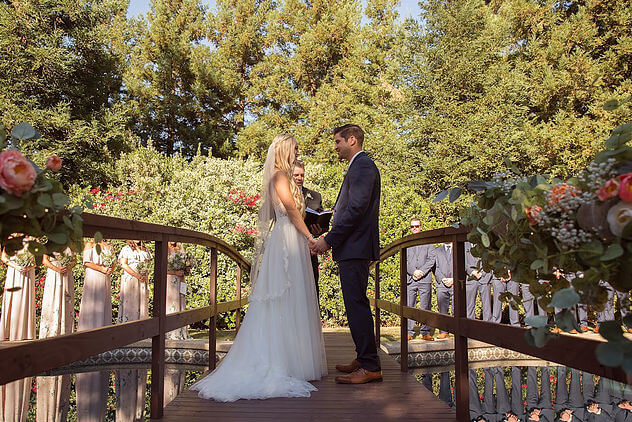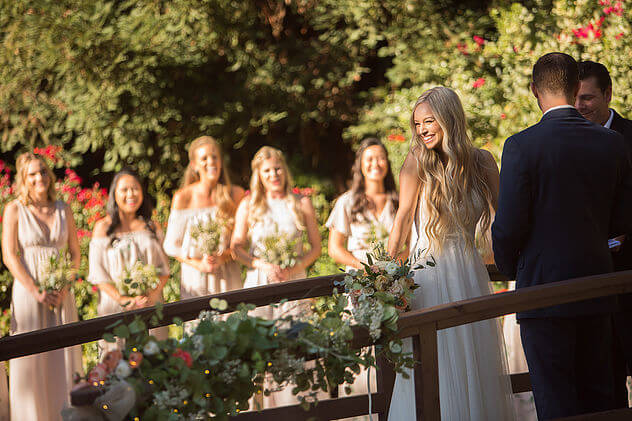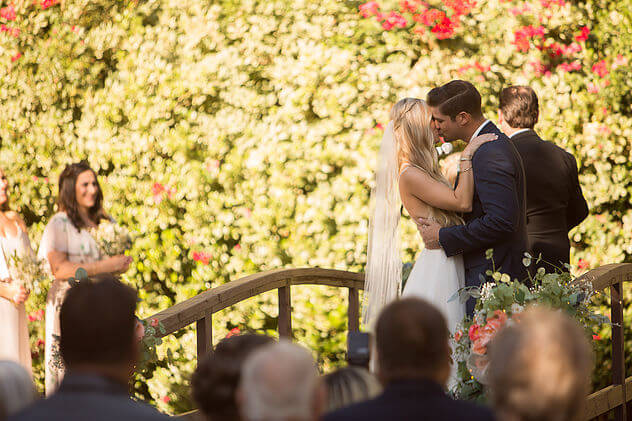 The stunning bohemian garden wedding was filled with soft colors and, of course, lots of peaches.  We actually got to take some home and they were delicious (the perks of being a rental company)!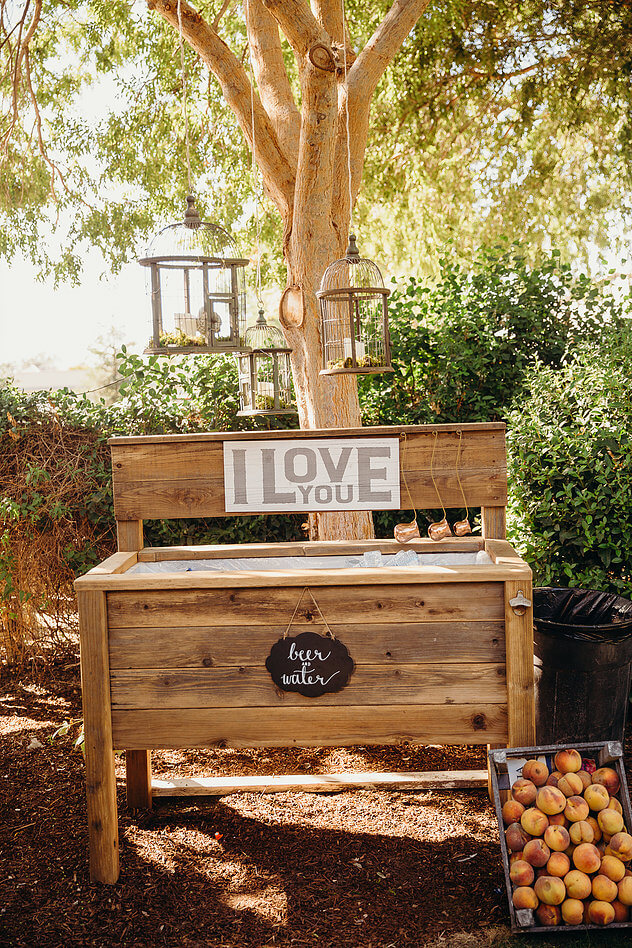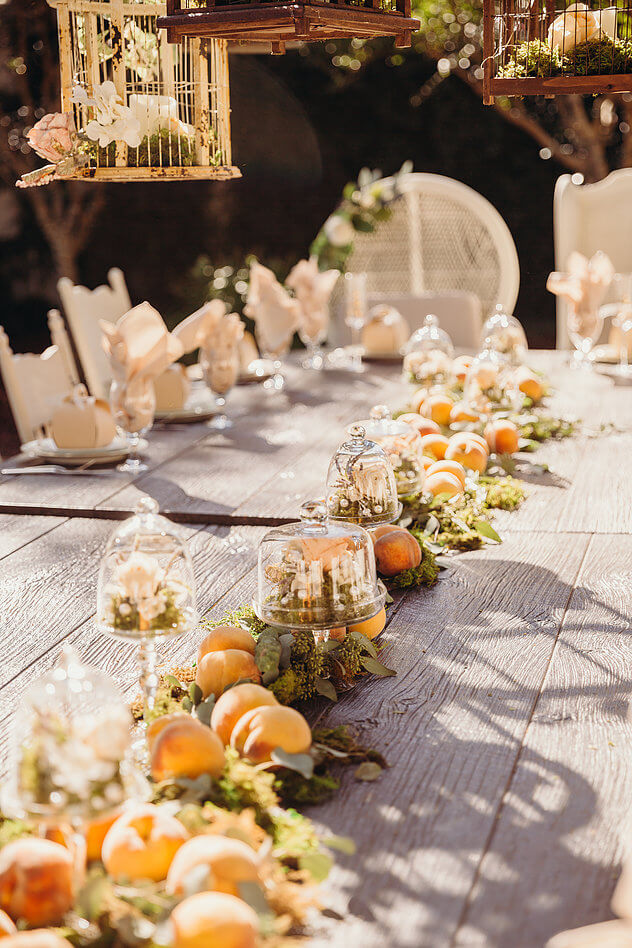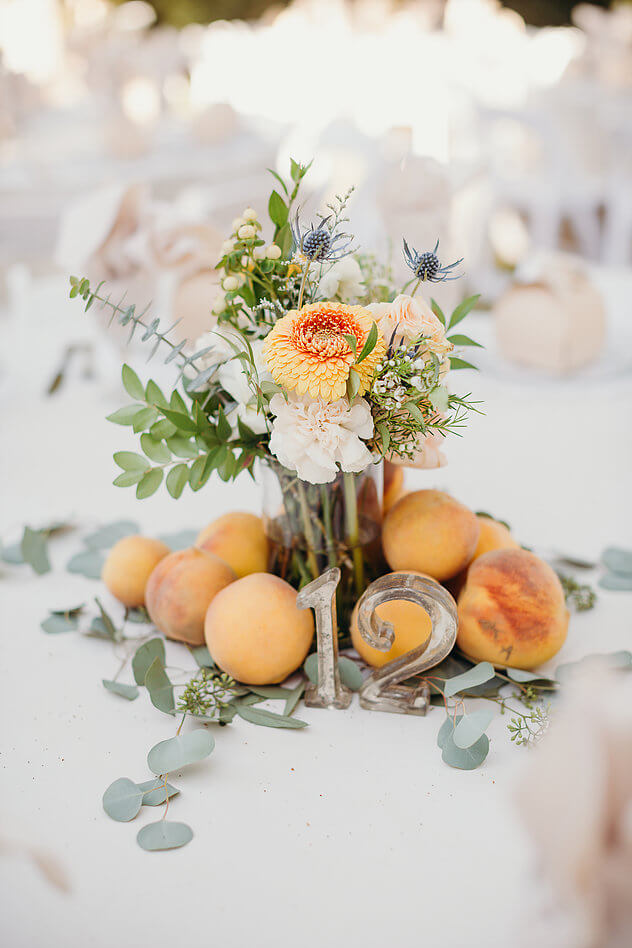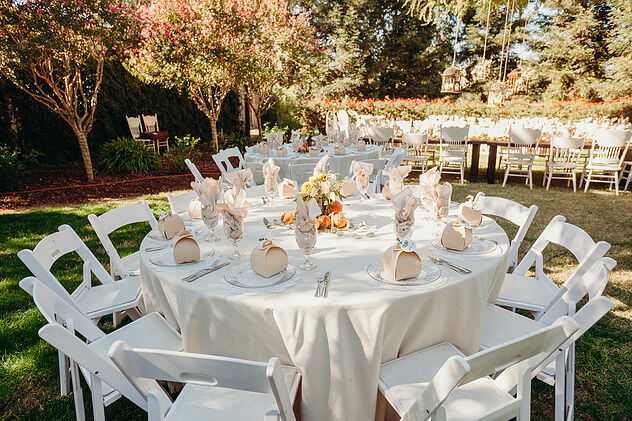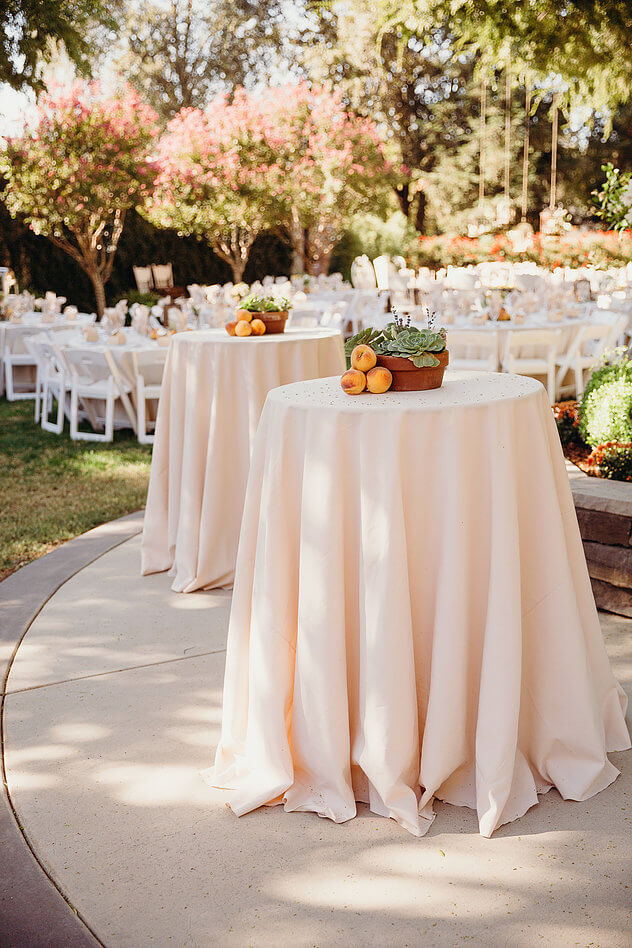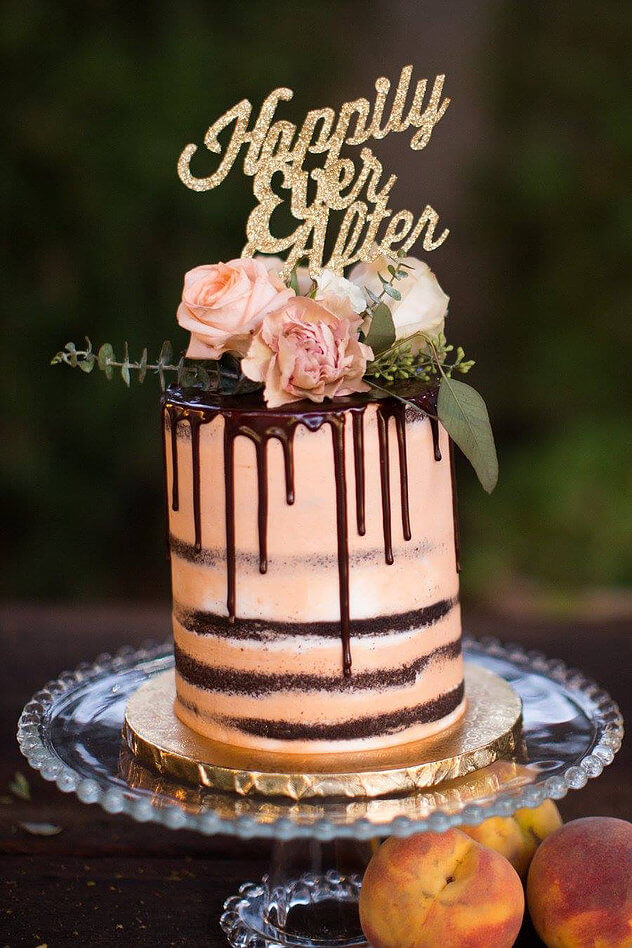 The couple chose our farm benches for the ceremony. Their photos were taken on our Evelyn couch, with our trifold backdrop. I think the photos speak for themselves!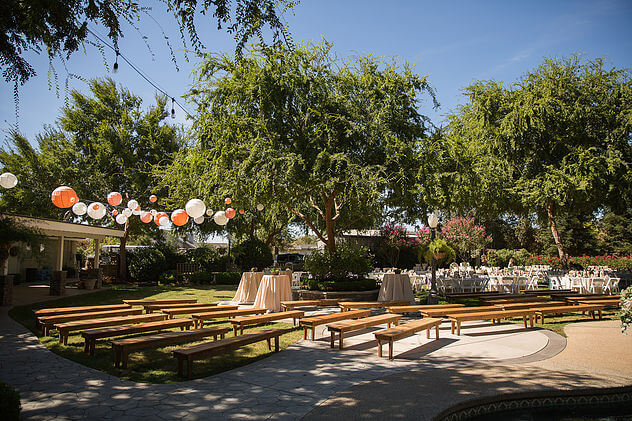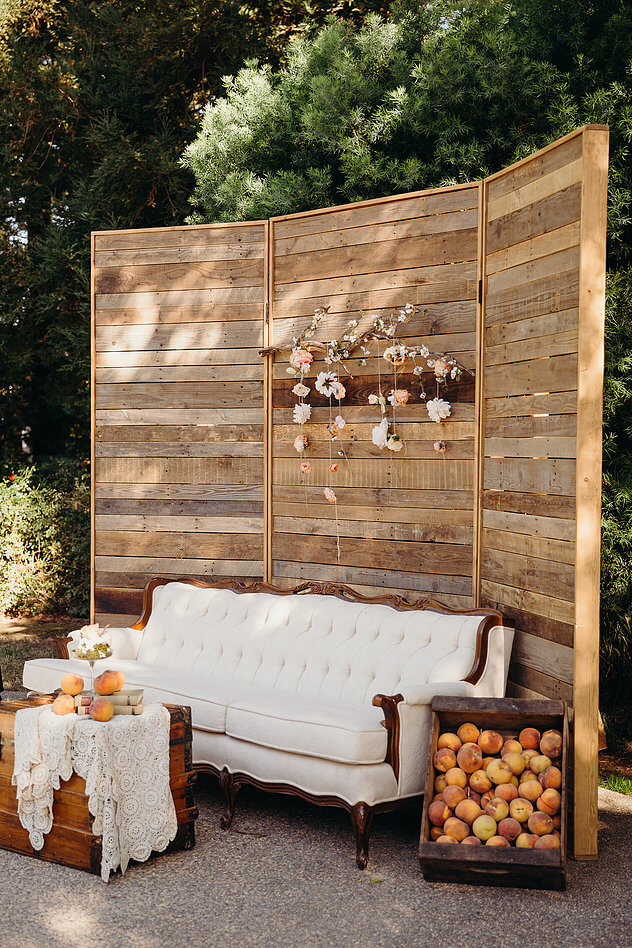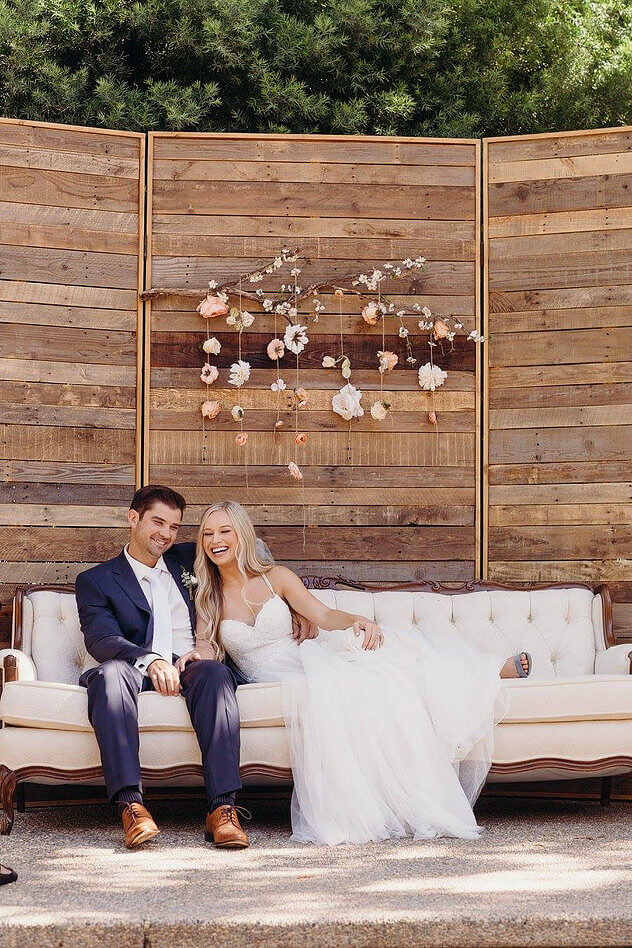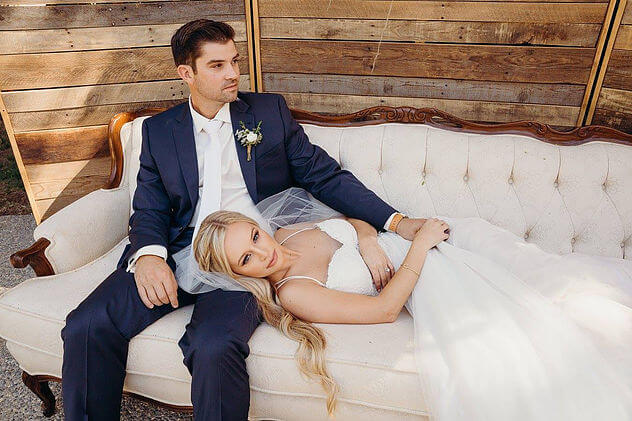 Photographer: Lindsay Hahn
Baker: La Boulangerie
Florist: KB Flowers
Venue: Fathers backyard